Back in the college days, the thing that tortured me the most was my nickname "Shorty". This nickname keeps on haunting me all my college life. No one can understand the problems faced by vertically challenged people like the pain of standing on your toes and stretching the neck whenever you are getting a picture or something. Your short height keeps on disturbing you in every aspect of your life plus you have to tolerate the stupid nicknames too.
Stature has a great impact on one's personality. But you can easily manage your short looks by taking care of a few things. Just do some amendments and you are good to go.Following are some tips on how to look taller when you have the same problem as i have: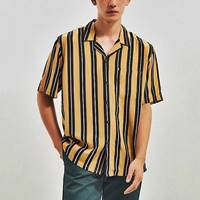 Wear Vertical Prints
Try to wear clothes having vertical prints because eye will consider it as more height than width.You will not only look taller but slimmer as well. Also avoid wearing horizontal patterned clothes as you will look more shorter in them and your body will look more fat.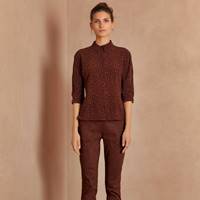 Match Your Tones
If you have a short height problem then try to wear clothes with the same tone or colour. Wearing different colours will divide your body into segments and your height will look decreased. So keep the colours within the same range and create the illusion of tall height.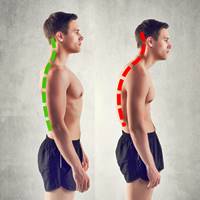 Correct Your Posture
You must keep your posture erect for making you look taller. You can do yoga or different exercises that will help you correct your posture.So practice to stand up straight and avoid the hunched over appearance
Put up Bright Colors
Bright colors make your required body part prominent. So if you want to make your legs look taller than wear bright colored pants. Dont use neon colors as they will do the opposite.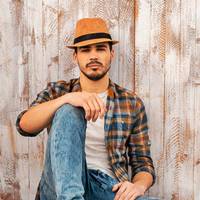 Wear Hat
A hat will add certain centimeters to your height. It will both look stylish and fashionable as well. Plus it solves your short height problem. What you need more to go for it.
TIPS FOR WOMEN
Men and women body structure, life style, clothing habits definitely differ from each other. So following are the few tips specifically for women.
Choose Deep V Dresses
Dresses with deep V necks will suit you better if you have short height. It will show more skin and eye will add this up to your height. Dresses with crew or scoop necks will create an illusion of short height.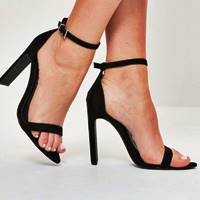 Wear Heels
Women with short height must wear heels but according to their comfort. Dont wear too much high heel that you cant carry. Heels will definitely make you look taller and classy as well. Also skinny heels will be a better choice instead of wedges.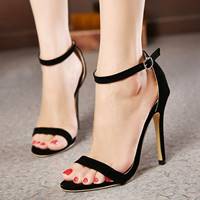 Open Toed Shoes
The shoes or sandals which are open-toed are more suitable because showing your skin on foot is a great way to extend your height. Never use heels with ankle straps as they will divide the legs with a horizontal strap and makes you smaller.
Don't Take Over Size Bags
No matter how much they look flattering, dont go for the extra big bags.They will make you look wider at the hips and waist. Try other alternatives like cluthes or bags with narrow straps.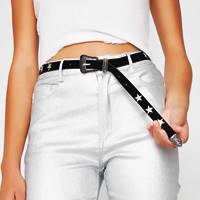 Pick Up Skinny Belts
Slim belts will make your body look flattering and you will look taller. On the other hand, thick belts will make the body division prominent and you will look more broad and shorter..
Try Flared Pants
Flared pants are always in fashion so you can easily pick them up. These pants will create an illusion of longer legs specially when they are super slim at thighs. Try to apir up these jeans with short tops.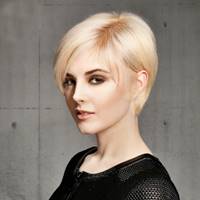 Short Height, Short Hair
Short height must be paired with short hair. So chop your hair upto shoulders and you will look amazing.A long bob is mostly recommended. Also pile up your hair at the top of your head in the form of a bun to make you look taller.
TIPS FOR MEN
Following are the few tips specifically for women.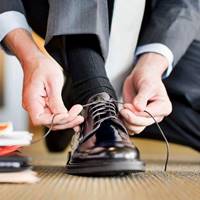 Pick Up Shoes With Moderate Heels
Try to choose shoes with half inch heel. Its perfectly normal and you will look elegant with your suit.Go for loafer style pumps or boots recommended in black.Avoid sneakers and athletic shoes.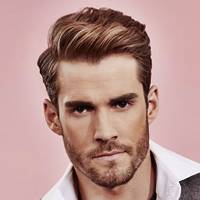 Hair Must Look Taller on the Top
Add height to your hairstyle by trimming the sides and keeping the volume on top. This tip will work best when yo go for spiky look. Straightened hair at the top makes you look taller.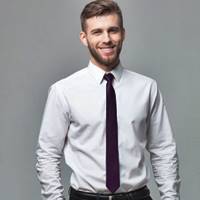 Try Slim Necktie
Dont use the ties that are too broad and thick. Try putting on a slim necktie with vertical style. It will create an illusion of increased height instead of thick ties that will give more horizontal look.
Casual Shirts Must be Moderately Small
If you wear short shirt, your leg length will be increased and this will add up to your total height. So go for shirts that are somewhere around the base of tour thumb. Dont go for too small shirts.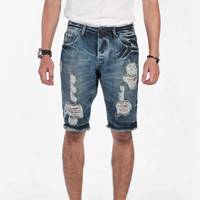 Avoid Short Sleeve Shirts and Shorts
Men with short height should avoid anything that draws attention to their limbs.Wear full sleeves instead of half. Dont wear shorts as they will make your shorter legs prominent.
Smaller Cuffs
The cuff showing off on your wrist through the jacket must be smaller. In this way, only a narrow strip will be shown and add up to your height instead of a thicker strip. Also collars must be slim instead of those giant collars that shrink your height even further.
So don't take your short height too stressfull instead try to make it look classy. By adopting the above tips you can easily look taller and even elegant than the tall ones.